Digel Sticktech
Tradition and innovation
Textile heating systems, flexible heating elements, sensors, preform, scrim and reinforcement structures are our element!
Your experts for the automated production of textile heating elements for leading manufacturers in the automotive industry. Profit from our know-how.
Use our
Innovation
Perfection
Energy
for your next project!
In the acquisition and offer phase, we want to convince you with our competence. We work with you and for you to develop solutions that meet your needs. Through the production of sample parts and joint tests for suitability we show you what we mean by "competence acquisition".
Together we go through the steps from the idea to the finished product.
Made in Germany: From development to production
For over 30 years, highly trained experts have been working at Digel Sticktech to implement complex embroidery techniques, based on the know-how of traditional embroidery.
In 2006, we specialized in technical textiles and invest annually with "Swabian inventive spirit" in targeted research and further development of ideas and products. In 2016, the introduction of the DIGEL HEAT infrared heating brand marked our entry into the market of future-oriented heating technologies. With a certified quality management we guarantee highest precision and continuous process optimization. In addition, we rely on climate-efficient production and already cover the energy requirements of the production process 100% CO2-neutral.
Digel Sticktech GmbH
Benefit from innovation and inventiveness
Highly trained experts work in the area of research and development to ensure continuous further development. The development of new ideas and products that are even more powerful and better tailored to customer benefits, is the main focus for the entire team.
The certification of our QM-SYSTEM according to DIN EN ISO 9001 in February 2006 was a milestone in our company history. milestone in the company's history. The demand for best quality is one of our philosophy principles and we also promise this to our customers. We invest 8% of our annual turnover in our research and development activities.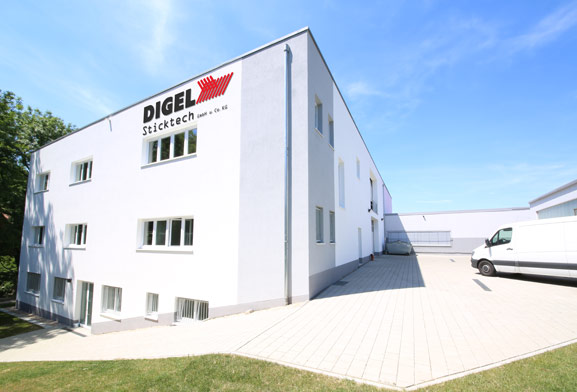 ---
Not only we are
convinces
fascinated
enthusiastic
of our products...
Over 1.5 million heating elements left our Pfullingen plant in 2021 to our great customers.