Climate-efficient production
We produce exclusively with electricity from renewable energies
Climate-efficient production
Climate-efficient production with green electricity
With the development and production of intelligent heating conductor systems, Digel Sticktech has long been investing in electricity-based heating solutions of the future. Therefore, it was a logical consequence for us as a company to focus on the exclusive use of electricity from renewable energies in favor of climate-efficient production.
Energy mix without emissions
We have been generating energy with our in-house photovoltaic system since 2013 and control the purchase according to demand. Since the beginning of 2020, we have relied on a sustainable energy mix and obtain the additional electricity we need from pure hydropower. This enables us to cover the energy requirements for our production in a 100% CO²-neutral manner.

In the years 2013-2019, the energy demand of our company Digel Sticktech was about 153,000 kWh per year (approx. 76.5 tons of CO2). By using only electricity from renewable sources, we now avoid CO² emissions of about 77 tons per year.
Energy from own PV system
The generated energy from our own photovoltaic system amounts to approx. 66,000 KWh/year. Thus, the existing roof area of our production hall saves approx. 33 tons of CO² per year.
Energy from hydropower
By converting to electricity from hydropower in 2020, the additionally required energy of 87,000 KWh/year will be CO²-neutral. This means a further CO² saving of approx. 44 tons per year.
Intelligent heating with infrared technology
As a pioneer in the field of heating technology, we at Digel Sticktech want to contribute to economical heating solutions with added ecological value.Our goal is to think in terms of total energy concepts and to use electricity from renewable energy sources intelligently and sustainably. We have further developed our heating conductor technology and thus developed a highly efficient heating element especially for infrared heating. With this special technology, we have been manufacturing an entire product portfolio of modern infrared heating modules at our production facility in Pfullingen under the brand name DIGEL HEAT infrared heating since 2016.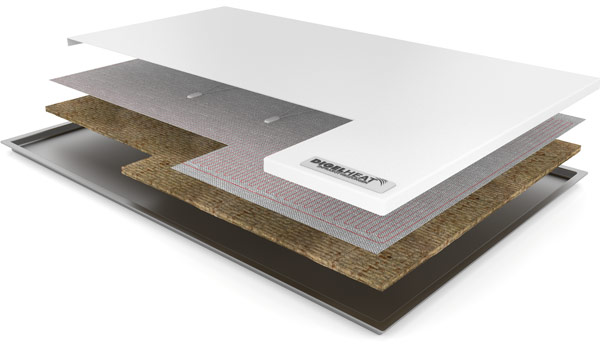 Structure of our infrared heating
The special heating wire of our heating element of the current-operated DIGEL HEAT infrared heater can heat up in the shortest time to 100 °C in the shortest possible time and emits the heat directly into the room. Each heating module is autonomous and therefore immediately ready for use with full energy output, as soon as it is switched on.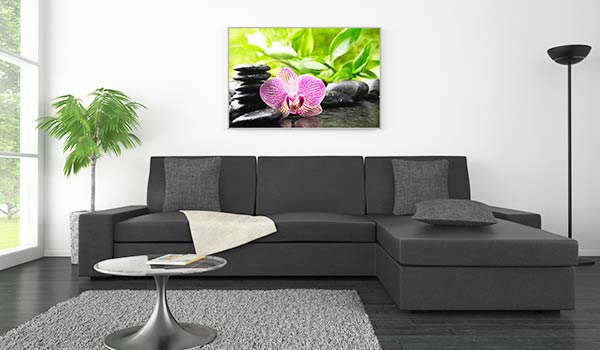 We heat with infrared heating
The equipment of all office and production rooms as well as living areas of our company with the DIGEL HEAT infrared heaters guarantees an individually controllable energy consumption. This also makes us the best reference for the sensible and sustainable sustainable use of infrared heating.
Climate responsibility through sustainable consumption management
The key to CO² savings lies in the renunciation of fossil energy sources. With a conscious commitment to the environment, we are making our contribution to increasing the overall share of sustainable energies:
The exclusive purchase of electricity from renewable energies
the control as needed
the use of the individually applicable DIGEL HEAT infrared heaters
enable us to manage consumption sustainably for climate-efficient production.