Products: Automobile
Highest quality according to DIN EN ISO 9001
Innovation in the automotive sector
We have extensive know-how in the automotive sector and produce reliably in the highest quality. We are looking forward to a personal conversation. Call us (Tel.: +49 (0) 7121 976 76 80) or simply write us a message via our contact form.
Automotive heaters and embroidery technology
Automated production of textile heating elements, seat, steering wheel and interior heating elements for leading manufacturers in the automotive industry. We work closely with our customers to understand their needs and requirements.

We network products and know-how to create decisive competitive advantages that drive our customers forward. That's what we call Engineering Advantage.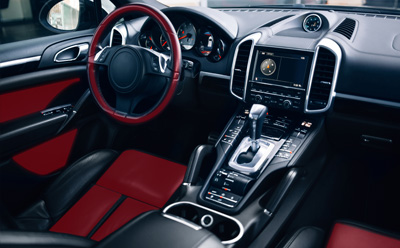 The use of heaters and heating elements in the automotive sector
Seat heaters - found in almost every vehicle today
Steering wheel heaters - Very popular feature in upscale equipment
Interior heating elements - For special areas such as armrests and in the door area
Battery heaters - for tempering the batteries for hybrid and electric cars.
Sky heaters - infrared heat from above, the future trend
Insights into the products around automotive