Products: Custom made products
Heating, Embroidery, and Textile Custom Products
Custom made
We combine modern embroidery technology with our efficient heating elements to create a wealth of interesting products in the areas of multifunctional clothing, so-called "smart textiles", heating elements for the automotive industry and many other exciting areas of application. Together with our know-how, this makes us a valuable partner when it comes to special designs and the development of new products and technologies in the field of embroidery technology.
For cooperation in all areas, simply send us a message via our contact form or call us at Tel.: +49 7121 976 76 80.
Implementing special designs together
Creativity from experience: We are competent in consulting, reliable in analysis, strong in implementation and innovative. Connected with a network of specialists: In the acquisition and offer phase, we want to convince you with our competence.

We work with you and for you to develop solutions that meet your needs. Through the production of sample parts and joint tests for suitability, we show you what we mean by "competence acquisition". Just get to know us!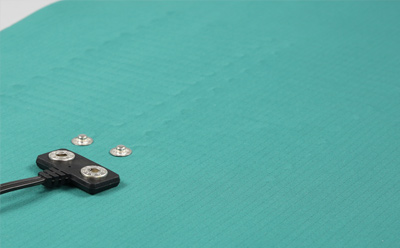 Why are we the right partner for you?
Industry and user - we know both sides from our own experience, and that makes the work easier. Because only those who know how the other side "ticks" can get to the point in a technically based and well-versed way - quickly, customer-oriented, successfully and at fair prices.
We work closely with our customers to understand their needs and requirements. We network products and know-how to create decisive competitive advantages that drive our customers forward. That's what we call Engineering Advantage.
Special designs at Digel Sticktech